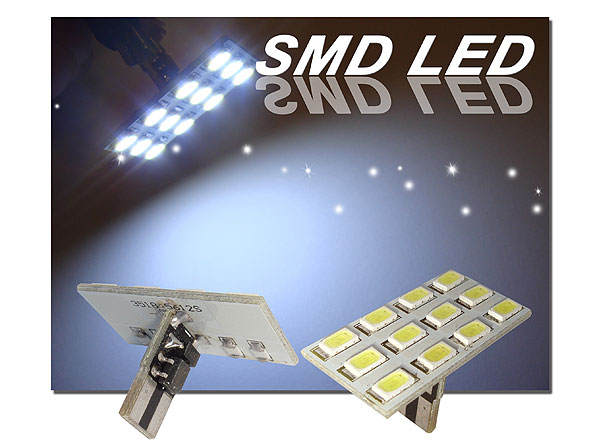 Brand New!
Super White 7000K
194/168 2825 12V (T10)
12 5630 SMD LEDs Per Bulb (w/CANBUS Error Free)
For Side Marker Lights, MapLights, Dome lights, Ceiling Lights, Running Lights........
Triple the Light Output!
The Best Bulbs on the Market!
Part#: 194-CAN-12W
The Best Bulbs on the Market!

Part#: 194-CSMD-12W

Caution: For eyes safety, please don"t look directly at the bulb within one meter.

Dimension: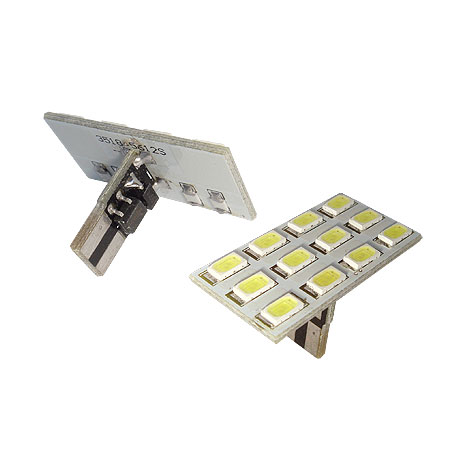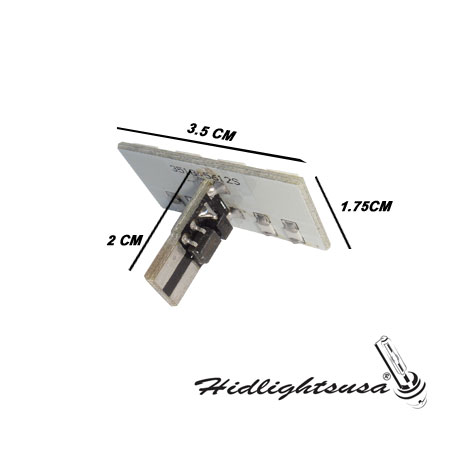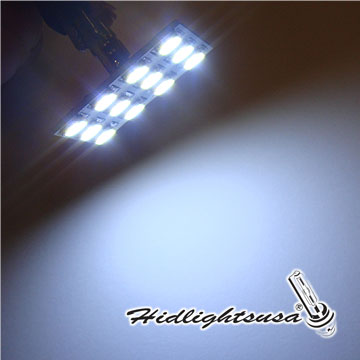 Features:
* Canbus/Resistor built-in. Error canceller function. Error free and No warning message
Features
* Emitting color: White. 7000K
* LED type: SMD
* Voltage: 12~15.5V
* Luminous flux (lm): 15.5 lm
* Test condition: Power 3.2W. Current 215 mA ( 10%)
* Beam angle (degree): 180
* Operating temperature range: -35 C to +85 C
* Storage temperature range: -40 C to +100 C
* *SMD/SMT=Surface Mount Devices/Surface Mount Technologies
Please measure the size before you order it.
Package Contents:
* One Pair (2 bulbs) 194 SMD 12 LED Bulbs White Color
Package Contents:
* One Pair (2 bulbs) 194 12-SMD LED Bulbs White Color