Brand New!
Super White
194 SMD LED Light (2 bulbs)
194/168 12V (T10 Wedge)
4 5050 SMD LEDs Per Bulb
(No Negative or Postive)
Wide View Angle/ Piranha Type
180 Degree of light out put
For Side Marker Lights, Running Lights........
Triple the Light Output!
The Best Bulbs on the Market!

Part#: 194-FL-4SMDW

Dimension: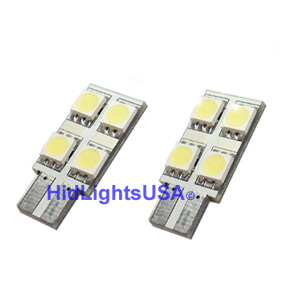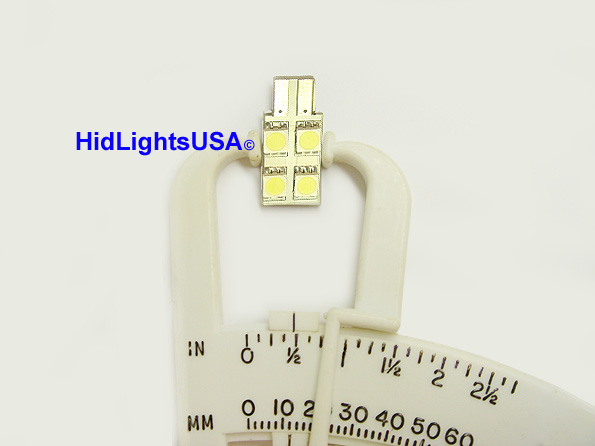 Specification:
* 3 Chips per LED
* Total 4 SMD LEDs Lights with Wide View Angle for better Light Out Put.
* Double your current light output
* *SMD/SMT=Surface Mount Devices/Surface Mount Technologies
Package Contents:
* One Pair (2 bulbs) 194 4-SMD LED Bulbs White Color