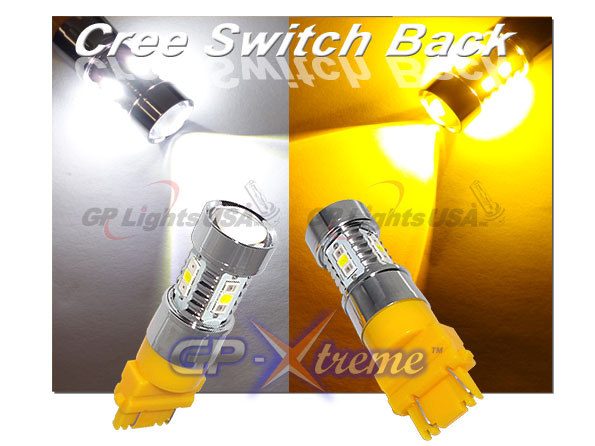 Brand New
One Pair 3157 4157 Cree Projector Switch back Light Bulbs White and Amber(2 bulbs)
12V 50Watts
This bulbs are Low power consumption and Light weight, long lasting.
Color: White switch to Amber
Wide View Angle/ Piranha Type
For Replacement of Your Turn Signal Light, Corner Light, Stop Light, Parking Light, Side Marker Light, Tail Light, and Backup Lights, ETC..
Triple the Light Output!
The Newest and Best Bulbs on the Market!



Part#: 3157-CREEOS-50A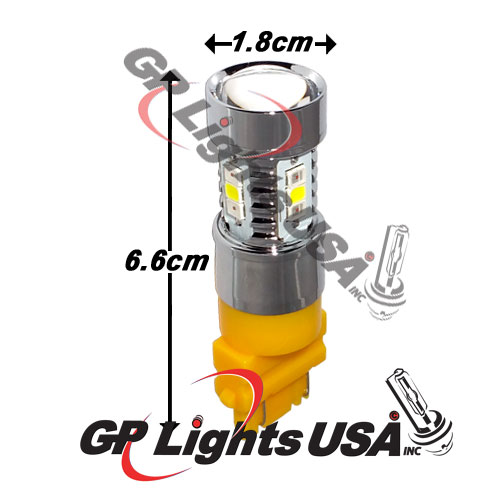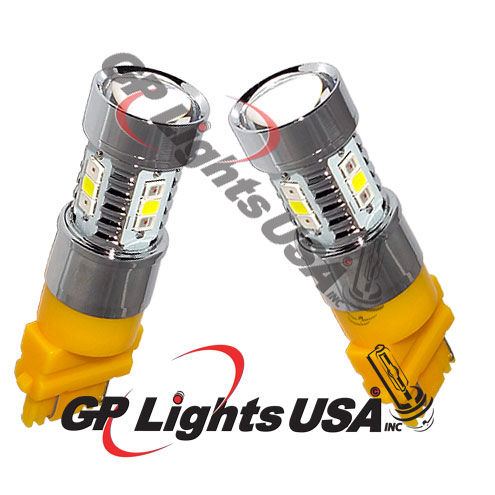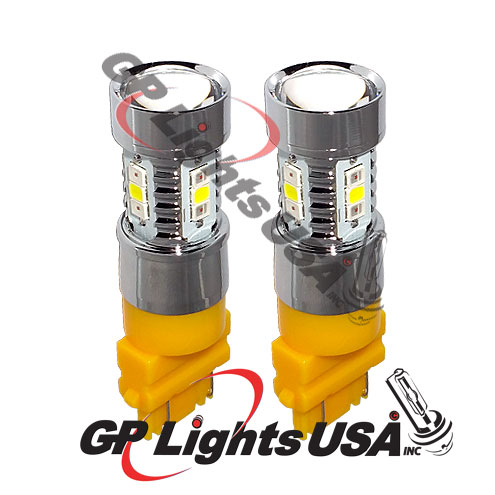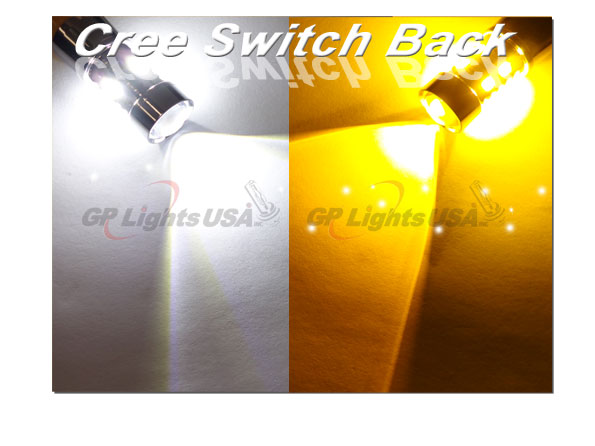 Cross Reference: 3057, 3357, 3457, 4157
Specification:
* 60 Watts total brightness ( Not suggest for driving light yet )
* 4 Cree LEDs up layer Projector + 8 cree down layer
* Super Amber color
* 4 Time your current light output
Package Contents:
* One Pair GP Thunder 3157 Cree Projector LED Bulbs White and Amber Color (2 bulbs)