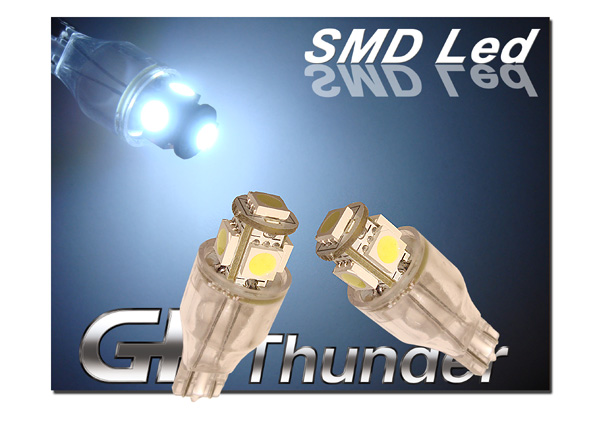 Brand New!!!
GP Thunder
One Pair 921 LED Light (2 bulbs)
921 12V (T15 Wedge)
5 SMD 5050 Chips LEDs Per Bulb
Super White
For Parking Lights, Corner Lights, Gauge ClusterSide Marker Lights, Backup Lights, Running Lights....
Triple the Light Output!
The Best Bulbs on the Market!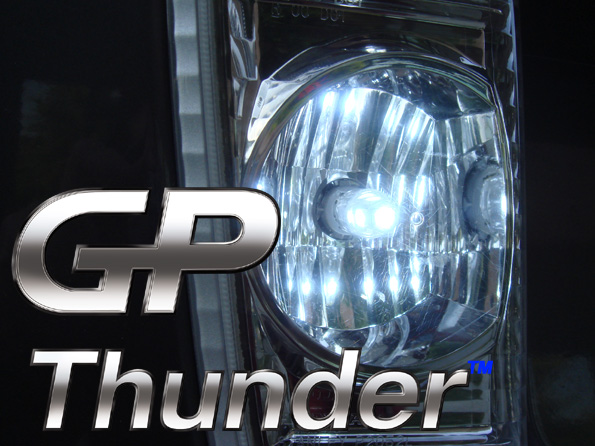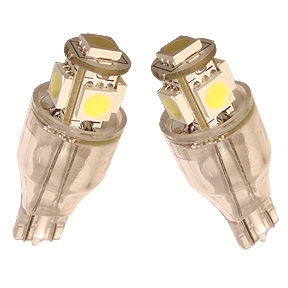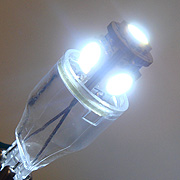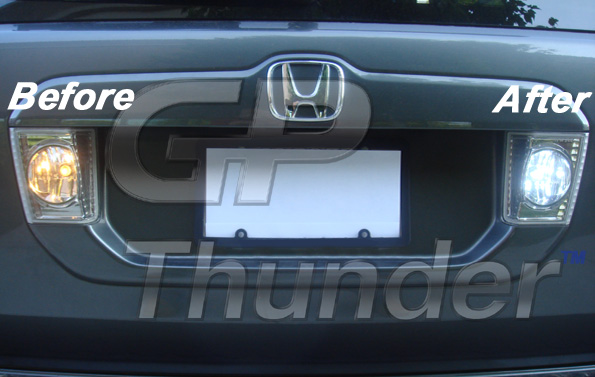 Part#: 921-5SMD-W
This is for one pair of 921 (2 bulbs)
Cross Reference: 912, 194. 194/168/158 can be replaced with 921, but 921 is slightly bigger than 194/168/158, so modification might be required.
1 SMD LED up layer, 5 LEDs down layer, total 5 SMD LEDs.
Actually Color of our LED Light bulb
Please keep in mind "DO NOT" touch the bulb glass surface while installation. Your fingerprint may cause damage to the bulbs when you turn on the light.
Please check here to see if the bulbs fit your car if you are not sure and can"t find it on your car"s manual.