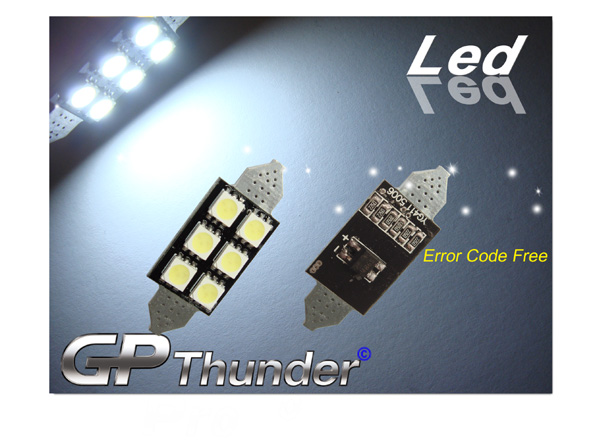 Brand New!
One Pair 1142 SMD LED Light (2 bulbs)
3 Chips Per LED
6 SMD 5050 Per Bulb
1142 12V (20x42MM) - No Polarity
Super White
For Interior Lights, Side Marker Lights, Running Lights....
Triple Brightness than Normal LED bulbs
The Best Bulbs on the Market!
--------------------
Part# GP-1142C-6SMD-W
Specification:
* 3 Chips per LED
* Total 6 SMD LEDs Lights with Wide View Angle for better reflection.
* Double your current light output
* SMD/SMT=Surface Mount Devices/Surface Mount Technologies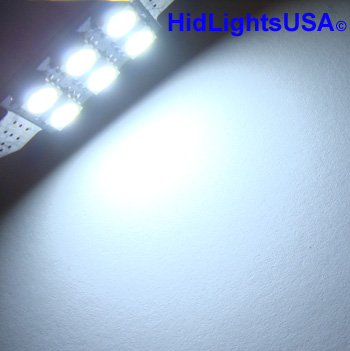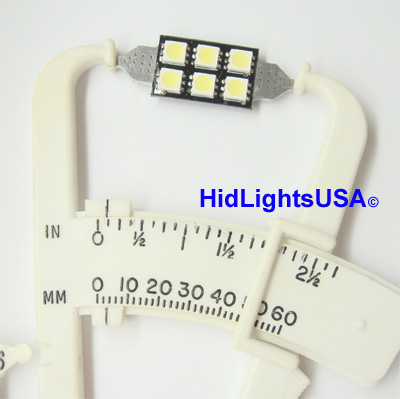 Package Contents:
* One Pair (2 bulbs) 1142 8-SMD LED Bulbs White Color
T5, G18, 194LED, 1156, 1156LED,1157, 1157LED, 3156, 3156LED, 3157 and 3157LED , 7440 and 7443, 1036 ETC
Warranty: 90 days
Please check here to see if the bulbs fit your car if you are not sure and can"t find it on your car"s manual.
Can"t find the bulb you need? Please see our ebay store for more bulbs. We carry more selection of bulbs than any other ebay sellers. You can find one you like.