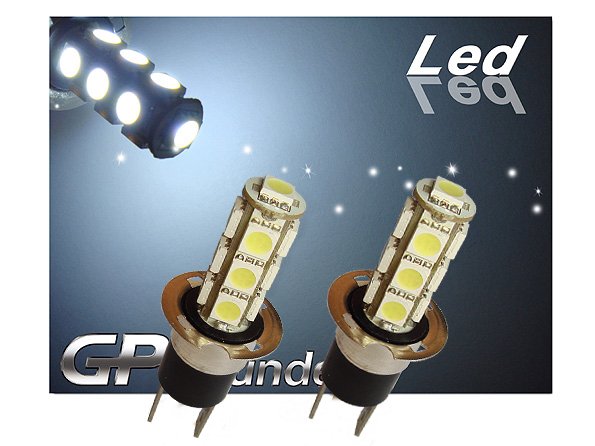 Brand New
One Pair H3C 12Volt 13 Three chips SMD LED Lights
For Daytime Running Light or Fog Light (Design is not for Headlight)
The Best Bulbs on the Market!
Color:
* Super White (7500K)
Part:
* GP-H3C-13SMD-W
This is for one pair of H3C LED bulbs (2 bulbs)
Specification:
* Socket type: H3C
* Color: Super White
* Easy to install. Plug & Play
* 3 SMD LEDs up layer, 15 SMD LEDs down layers.
* Each SMD LED has 3 Chips (3x brighter than 1 chip LED)
* Total 13 SMD LEDs Lights with Wide View Angle for better reflection.
* SMD/SMT=Surface Mount Devices/Surface Mount Technologies
Package Contents:
* One Pair H3C 13 SMD LED Bulbs White Color (2 bulbs)