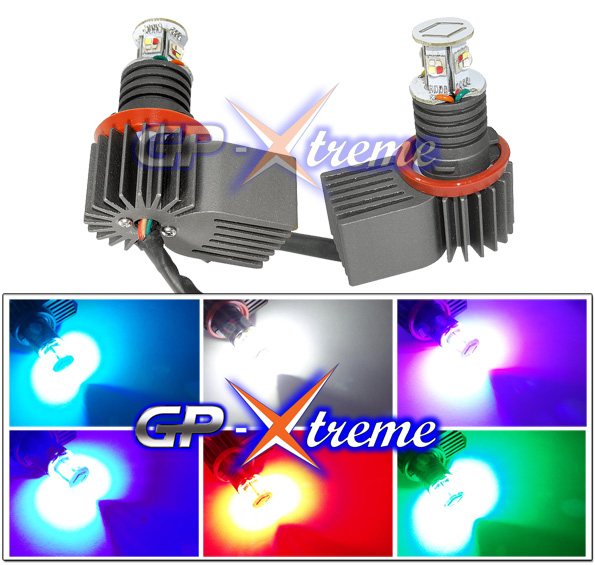 Brand New Adjustable Color RGB W H8 Replacement kits
The GP Xtreme Desgin Angel Eyes for BMW are the brightest Angel Eyes available!!!

The successor to the popular GP Xtreme V9 angel eyes, these V9 lights provide a significant increase in brightness.
These Lights are angel eyes features a Color Adjustment with remote control that will let you change the light colors with just a touch of button from a mini remote control white 6000k to a cool blue 30,000K Color.
There bulbs have color settings that are adjustable by small remote control.
Each side has small mini Cree chip inside a concave lens for better performance
GP-Xtreme H8 V9 RGB Cree
8 4MM CREE Light Up Angel Eye Halo Ring BMW H8 CREE 64 WATTS
Full Power Brightness for head Lights Angel Eyes
64 Watts each side, total 128 Watts for both side Angel Eyes!!!

Part # H8-RGB-64W-V9


RGB Color LED
This auction is for one pair of OEM RGB Remote Angel Eye for BMW Cree LED bulbs
Product Compatibility:
• 1-series and 1M – E82 | (2008-Current)
• 3-series Coupes – E92 | (2006-2010)
• 3-series Convertibles – E93 | (2006-2010)
• 3-series Sedan LCI (with Xenon) – E90 | (2009-2012)
• M3 coupes /convertible / sedans – E90, E92, E93 | ( 2006-Current)
• 5-series Sedan LCI | (2008-2010) ***
• X1 (with Xenon) – E84 | (2010-Current)
• X5 ( with Xenon) pre-LCI – E70 | (2007-2011)
• X6 – E71 | (2008-Current)
• X5M / X6M – E70 / E71 | (2008-Current)
• Z4 – E89 | (2009-Current)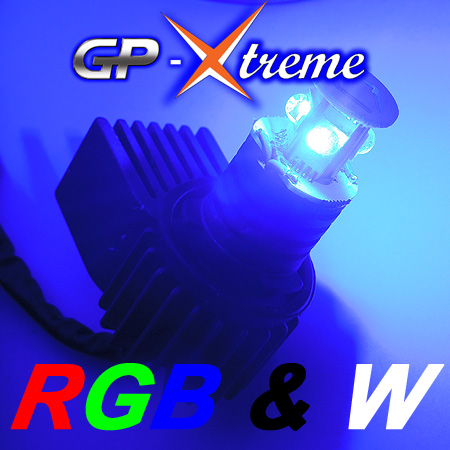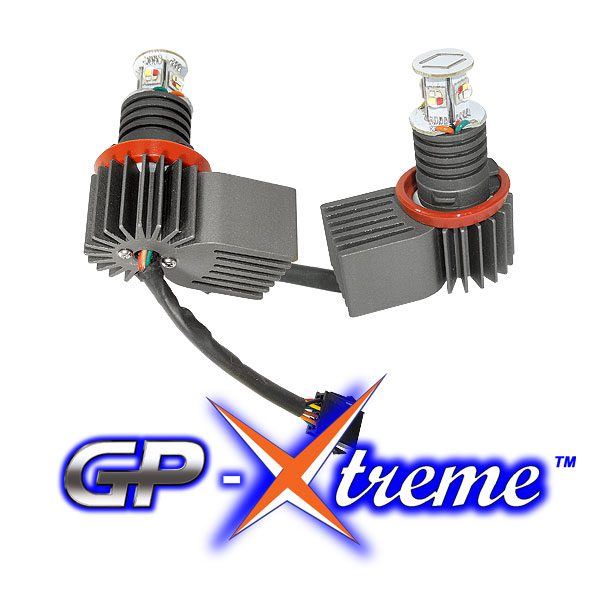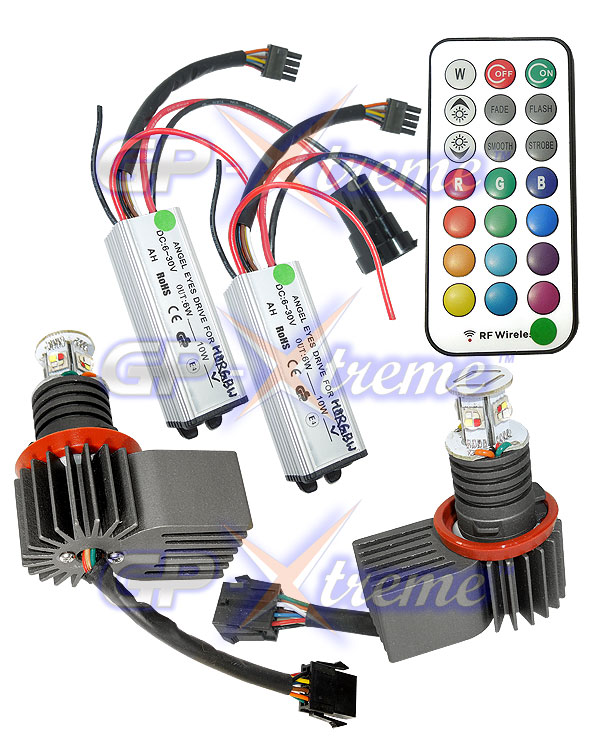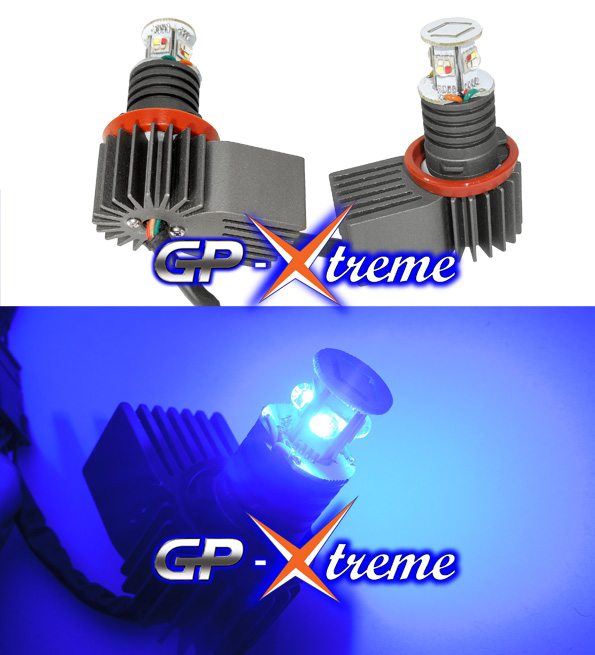 (in stock and ships daily)
Color: RGB Color adjustable setting
Function:
Will Retain OEM Angel Eye Function, Fade in and Fade Out Exactly like Stock bulb,
No Flicker, Treat Your BMW Angel Eyes Right the First Time!
No Error Code, No Adaptive Error Code Ligh, and almost no Radio Interference.
Outer Rings will be a little dimmer on the X6 and the X5 is brighter Both Ring almost same Brightness
REPLACES BMW OEM PART NUMBER 63217760782
1 YEAR LIMITED WARRANTY
Installation guide for E92 Pre lci, E93 Pre lci, and all M3's
1) Pre-Install the LED, and test it, if it is not on, please check the connections, the anode and cathode can be reversed and still works perfectly fine.
2) Connect all four pieces and then lower the power supply towards the bottom of the headlight housing
3) Make sure the top of the LED is facing up with the power supply also on the bottom of the headlight housing, both the LED and power supply must be at the very bottom as the heat sink is quite large and needs a lot of space.
3) Tug the top of the LED at an angle until it goes into the H8 socket and twist.
4) Enjoy your super bright CREE GP Xtreme leds!
PS. A Special tool ( String / Dental Floss) will help your installation easier!
Product Features:
• Total 20W High Power Cree LED
• Full Brightness with No Dimming
• Brightest of all LED angel eyes
• Plug and play easy installation, no cutting or splicing, no need to take off headlamp
• No bulb-out warning message
• Metal body for fast heat releasing
• Fully Compatible with BMW
Package included:
• One pair of Chrome design RGB Color H8 Replacement bulbs
• One pair of Modular with H8 Plug ready!
• One mini size RF RGB remote control!