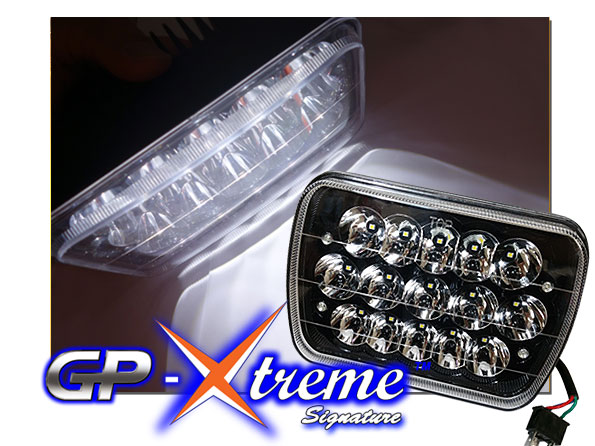 Brand New
15 Bright LED HeadLight SealBeam Replacement
7" by 5" inches LED Cree Conversion Black finish inside Headlight Conversion.
One LED glass bulbs per order

Many advantages :
Newest Technology
low power consumption
no voltage spike at start-up
30,000 + hours of lifespan
Increased durability with the absence of a bulb


Fit Offroad vehicle, ATVs, SUV, truck, motorcycle, engineering vehicles(excavator, treedozer, road roller, bulldozer, crane and mining truck etc.), special vehicle(fire engine, police cars, rescue vehicle, communication vehicle, military command vehicle), forklift, trains, bus, tanks, marine vehicles(fishing/speed boats and yacht) (Please check size before purchase)

Replacement for the H6054 seal beam

Package Contents:
1 piece - 7" by 6" inches Rectangle Black Finished Seal Beam Headlight Conversion.